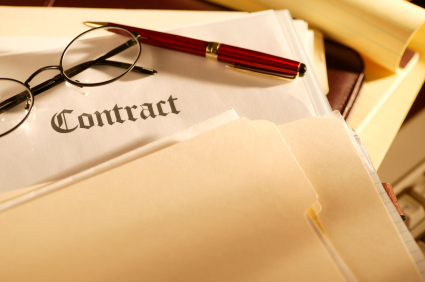 Effective Date: July 1, 2012
Use of the StrategyDriven Professional Website
Access to and use of the StrategyDriven Professional website is subject to all applicable international, federal, state and local laws and regulations. Unless otherwise specifically indicated, you may download material displayed on the StrategyDriven Professional website for personal, non-commercial use only. You may not distribute, modify, copy, publish, transmit, display, sell, license, use, reuse or create derivative works of any of the contents of or material displayed on the StrategyDriven Professional website for any public or commercial purpose without the written consent of StrategyDriven or any third party StrategyDriven deems necessary. You must retain all copyright and other proprietary notices on downloaded and/or copied material. Any copy of material from the StrategyDriven Professional website you make and distribute for any purpose must also include these Rules. You may not access or use the StrategyDriven Professional website in any way that could or is intended to damage or impair the StrategyDriven Professional website, or any server or network underlying the StrategyDriven Professional website, or interfere with anyone else's use and enjoyment of the website. StrategyDriven reserves the right to to decline publication of user comments and corporate sponsorships.
Copyright
All content included on the StrategyDriven Professional website, including all logos, graphics, photographic images, text and software is the property of StrategyDriven, or its suppliers, and is protected by U.S. and international copyright laws. All software used on this site is the property of StrategyDriven or its software suppliers. The compilation of the content on this site is the exclusive property of StrategyDriven. Any reproduction, modification, distribution, republication or display of content is strictly prohibited, without written consent from StrategyDriven.
The contents may not be copied, reproduced, distributed, republished, displayed, posted electronically or mechanically, transmitted, recorded, in any manner mirrored, photocopied, reproduced or 'framed' without the prior written permission of StrategyDriven. You may download copyrighted material for your individual, non-commercial use only. For permission, contact our staff at ContactUs@StrategyDriven.com. The permission granted herein terminates automatically if any terms or conditions of the website are breached.
Trademarks
All trademarks used on this website are the property of their respective owners. Amazon and the Amazon logo are trademarks of Amazon.com, Inc. or its affiliates.
Third Party Links
StrategyDriven is happy to provide links to other websites on the World Wide Web that we believe contain useful information. StrategyDriven believes the links contained on its webpages are to reputable companies. Nevertheless, StrategyDriven makes no representations or warranties regarding non-StrategyDriven websites or the companies maintaining them. StrategyDriven does not control or monitor such websites and StrategyDriven does not endorse the content or the use of such websites. If you choose to access non-StrategyDriven websites through links on our webpages, you accept responsibility for all related risks.
StrategyDriven is a participant in the Amazon Services LLC Associates Program, an affiliate advertising program designed to provide a means for sites to earn advertising fees by advertising and linking to amazon.com. StrategyDriven also receives affiliate program advertising fees from Commission Junction and a fixed monthly fee from the respective StrategyDriven Corporate Sponsors whose ads appear in various locations throughout the StrategyDriven Professional website.
No Warranty
The information and materials contained in the StrategyDriven Professional website are provided 'as is' without warranty of any kind, either express or implied, including without limitation, any warranty of accuracy, adequacy or completeness of the information and materials, title, non-infringement of third party rights, merchantability, fitness for a particular purpose and freedom from computer virus.
Limitation of Liability
In no event will StrategyDriven be liable for any damages, losses or expenses, including without limitation, direct or indirect, special, incidental or consequential damages arising in connection with this website, use thereof or reliance on any information contained herein, even if StrategyDriven is notified of the possibility of such damages.
Release and Indemnity
You hereby release and waive any and all claims and/or liability against StrategyDriven arising from or in connection with your use of the StrategyDriven Professional website. You also agree to defend, indemnify, and hold StrategyDriven harmless from and against any and all claims or liability, including costs and attorneys fees, arising from or in connection with your use of the StrategyDriven Professional website or failure to abide by applicable law.
Choice of Law; Unenforcibility
Your access to and use of this website, and these terms, are governed by and will be construed in accordance with the laws of the State of Georgia, without regard to principles of conflicts of laws. In the event that any provision of these terms is held unenforceable, the validity or enforceability of the remaining provisions will not be affected, and the unenforceable provision will be replaced with an enforceable provision that comes closest to the intention underlying the unenforceable provision.
Terminations and Modifications
If any provision or rule of this agreement is invalid or unforceable under applicable law, it shall not affect the validity or enforceability of the remainder of the terms of this agreement, and without further action by the parties to this agreement, such provision shall be reformed to the minimum extent necessary to make such provision or rule valid and enforceable.
StrategyDriven reserves the right to discontinue providing information and to require you to cease accessing or using the information or any elements of the information at any time for any reason.
StrategyDriven may modify any of the provisions or rules contained herein, at any time and at our sole discretion, and such rules will become binding when published online.